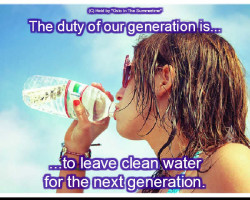 The Reverse Osmosis process is unique, it alone consistently removes salts (salinity) from leachate, apart from prohibitively energy expensive, physical evaporative methods, so it is an obvious candidate for leachate treatment.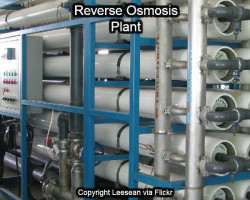 When leachate must be treated to a very high standard for watercourse discharges which require not only for the reactive components of leachate to be removed but also require non-reactive compounds to be removed such as the sodium chloride, which is always elevated in MSW landfill leachate, the technology of Reverse Osmosis may be the […]
In principle, a membrane bioreactor combines biological treatment with a separation process using microfiltration membranes. A Membrane Bioreactor consists of a reactor tank and a microfiltration unit. In the reactor, the micro-organisms (mostly bacteria) transform dissolved polluted matter into biomass, and ammoniacal nitrogen ("ammonia") into nitrate. Thus biodegradable organic pollutants are eliminated by the bioreactor […]
Air Ammonia Stripping is a leachate treatment process which is now largely outdated and seldom used. During the 1980s in the United Kingdom it was seen as a potential physico-chemical leachate treatment process which would be suitable for the treatment of leachate from sanitary (lined and capped) landfills, however, although a number of pilot scale […]
First of all when asked the question, "How Do You Treat Leachate?", we would like to make a distinction between true treatment which involves converting environmentally damaging substances to less, or non-toxic, ones, and simply concentrating the contaminants from the water in leachate to give a volume reduction. In the water industry both are known as […]
WRc, has reported on field trials in Britain inquiring into the utilisation of short rotation coppice (SRC) willow to treat leachate. The method is in use at several UK landfills where it is reported to be a low cost sustainable meathod of leachate
The processes which have been consistently successfully applied, for muncipal waste landfill leachate from controlled landfills, are biological nitrification processes designed by specialist leachate process designers.